Marcia Huyer: Negotiating +/-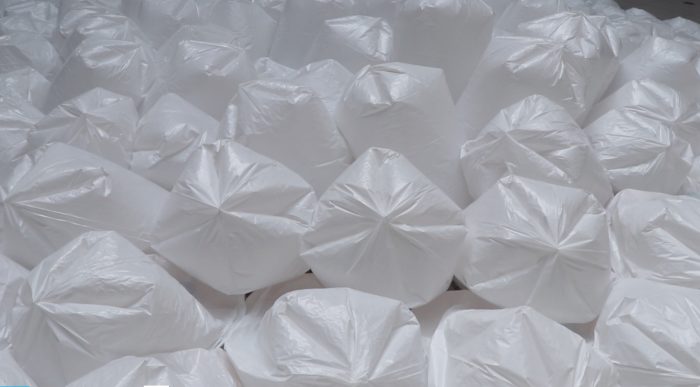 Negotiating +/- is an installation consisting of individual plastic bags inflating and deflating individually and collectively, altering the gallery space. Negotiating +/- explores concepts of space and offers a moment of pause and reverie. The concept of space has drastically changed recently. We now negotiate our personal and collective, public and private space differently. Negotiating +/- makes that space tangible and resolved, at least temporarily.
Marcia Huyer is a settler of European descent, living and working in Elmastukwek, Ktaqmkuk also known as Corner Brook Newfoundland. She received an MFA from the University of Victoria and graduated from the Sculpture/Installation program at the Ontario College of Art and Design. Huyer has been the recipient of several awards. Most recently she has received an ArtsNL Project Grant. Her work has been shown in festivals and public institutions across Canada. Past exhibitions include Art Gallery of Greater Victoria,Victoria, BC; Eastern Edge, St.John's, NL Artcite Inc, Windsor ON; ODD Gallery, Dawson City, YK. Huyer has participated in several art festivals such as Scotiabank's Nuit Blanche, Toronto; CAFKA 07, CAFKA 18, Kitchener, ON; in/future Art Festival, Ontario Place, ON; Winter Lights, Ontario Place, ON and the Bonavista Biennale 2021, Bonavista NL.
View the show in 360!
---
Join us on October 28th from 6:00-8:00PM for the opening reception of Negotiating +/- and an artist talk given by Marcia Huyer! There will be snacks and refreshments!
To RSVP to the Facebook event, click here.
Opening Night photos
Photo Credit: Ksenia Korniewska
Show Documentation
Photo Credit: Ksenia Korniewska