Marigold Santos | MIRROR/MOTHER (fragments)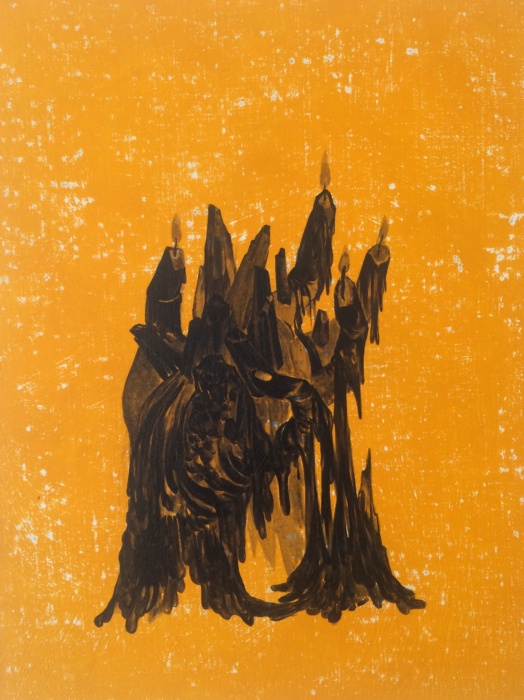 Opening reception/Afterparty for the Rooms Friday May 27
9:30pm till late w/ special performance at 10pm
Artist talk Saturday May 28 at 2pm
All welcome
MIRROR/MOTHER (fragments) explores self-hood as an experience of shifting identities and realities. Works of drawing, film and installation renegotiate the artist's lived experience of migration and movement between cultures and tradition into meaningful fragments of personal myth, narrative and folklore. In MIRROR/MOTHER (fragments) Santos furthers her investigation of colonial narrative, visibility, and empowerment alive with fantastical and otherworldly imagery. The artist draws on material and evolving ideas from two previous bodies of work: BLACK MIRROR, a series focusing on dualities and binaries and INVISIBLE MOTHER, a series of work challenging conceptual roles of light and dark through portrayals of women in folklore and beyond. MIRROR/MOTHER (fragments) re-combines these histories and ideas and speaks to multifariousness by providing new paths by which to follow and deviate.
Marigold Santos pursues an inter-disciplinary art practice involving drawn, painted, and printed works, sculpture, animation, and sound. She holds a BFA with Honours from the University of Calgary (2007), and an MFA from Concordia University in Montréal (2011). As a recipient of numerous awards and grants from the Canada Council for the Arts, the Alberta Foundation for the Arts, and the Conseil des Arts et des Lettres du Québec, she exhibits widely across Canada, and divides her place of residence and practice between Calgary and Montreal.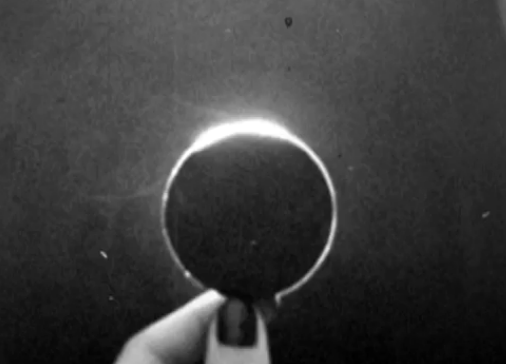 MIRROR/MOTHER (fragments) features an original essay by Toronto-based scholar,
educator and artist Marissa Largo entitled Supernatural Entanglements and the Politics of Visibility. Commissioned by Eastern Edge Gallery.
Marissa Largo is an educator, artist, and PhD candidate in the Department of Social Justice Education at the Ontario Institute for Studies in Education, University of Toronto. She holds a Bombardier Canada Graduate Scholarship for her PhD project, Unsettling Imaginaries: The Decolonial Diaspora Aesthetic of Four Contemporary Filipino/a Visual Artists in Canada (in which Marigold Santos is one of the four artists). Marissa is co-editor of the forthcoming book, Diasporic Intimacies: Queer Filipinos/as and Canadian Imaginaries (Northwestern Universty Press, 2017). She resides in Toronto with her partner, Sean and their two children, Carlo and Lorena.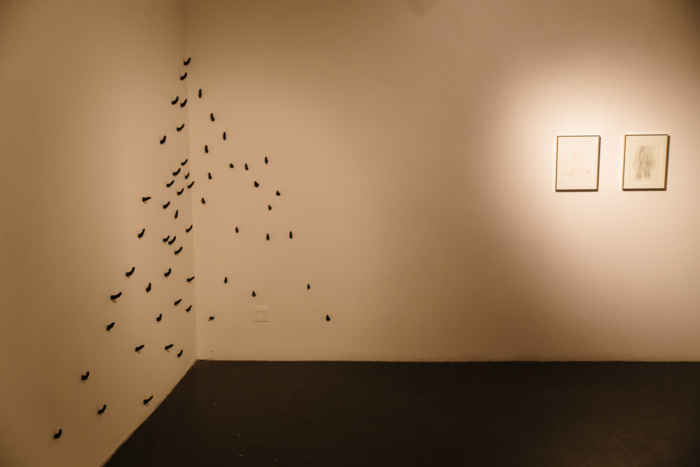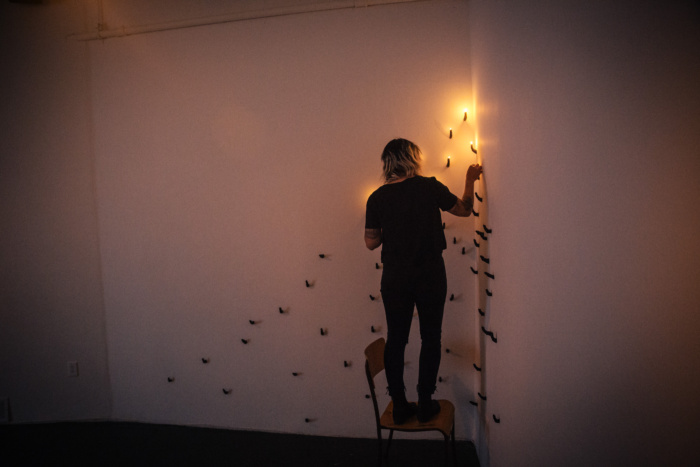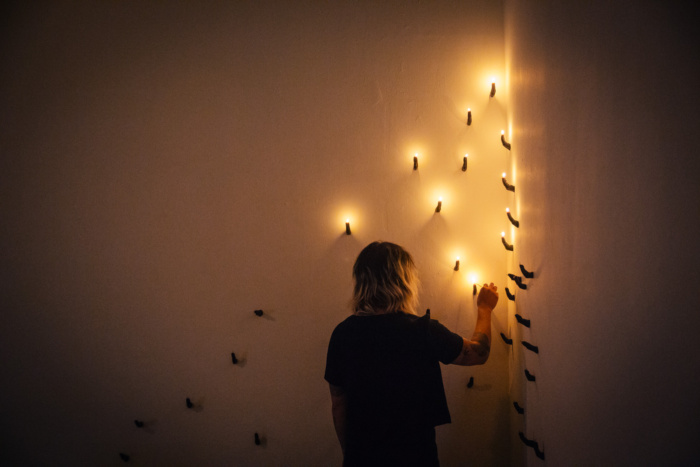 Photography above by Noah Bender.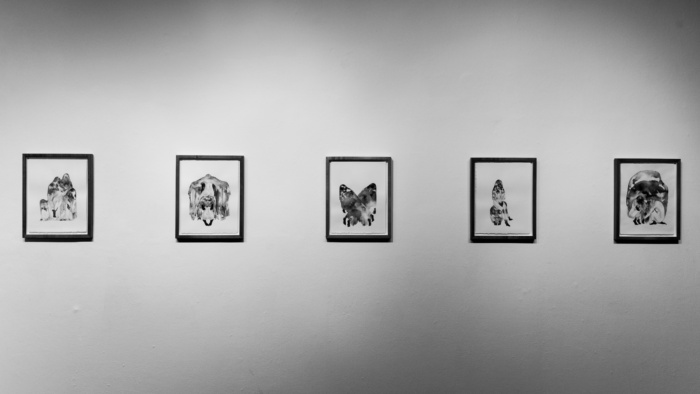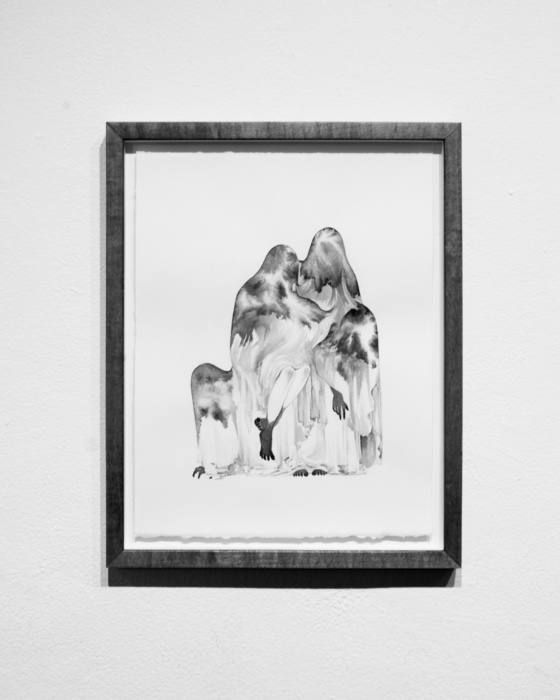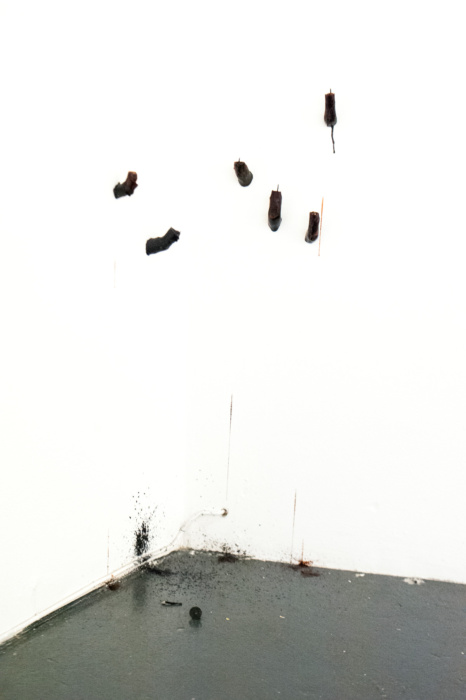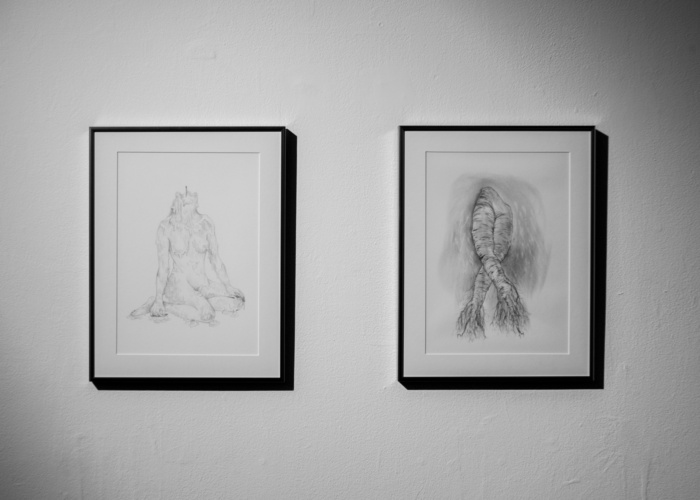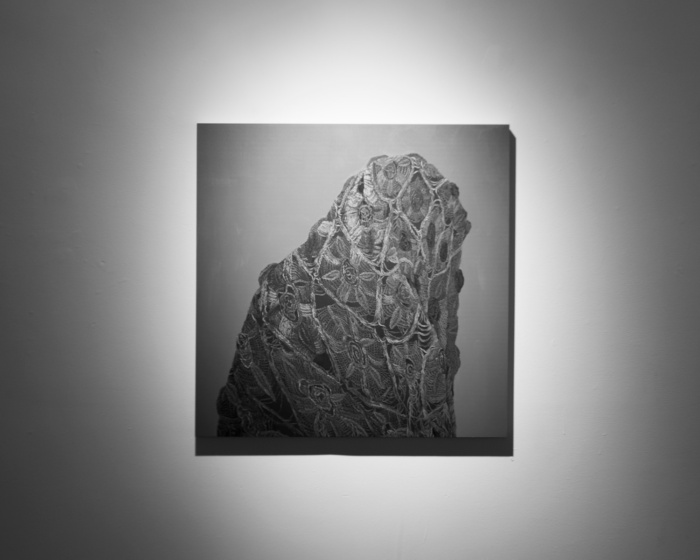 Post-opening photography by Ethan Murphy.