Current Residency
April White, Nonreciprocal
September 2nd – October 15th, 2022
White created a character called Noodle who is learning about the world through meandering, impulse, and touch. Noodle is a sewn "copy" of a crudely drawn self-portrait/comic. Since Noodle doesn't talk, the communicative aspect of performance is through gesture and body language and also simply through Noodle being seen. The Residency will engage with nonreciprocal types of communications as it exists in day-to-day norms in a way that many people may not consider.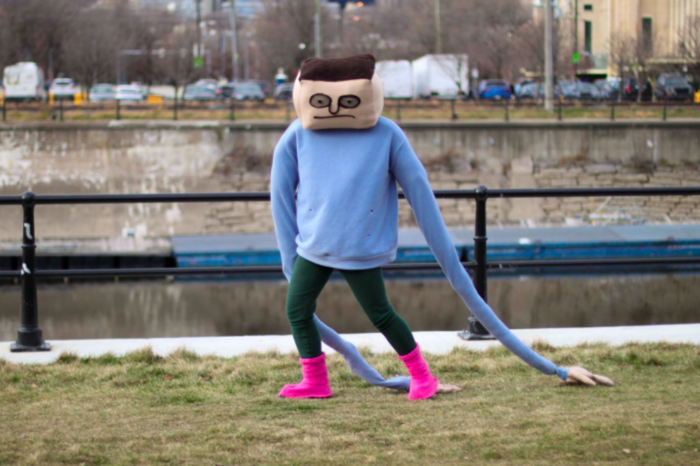 ---
Upcoming Residencies
Jillian McDonald, Tunnel
October 28th – December 10th, 2022
Tunnel is a multi-channel video work with accompanying drawings that will be filmed in Eastern Newfoundland, on New York's Governors Island, in a Brooklyn backyard, and in the Southwestern United States. The project is informed by living and sheltering in a virus epicentre and seeing its profound effects.
Jillian McDonald is a Canadian artist who lives in New York. Recent solo exhibitions include AxeNéo7 in Gatineau, and group shows include FiveMyles and Undercurrent in Brooklyn. Critical discussion of her work appears in The Transatlantic Zombie by Sarah Lauro and Deconstructing Brad Pitt, edited by Christopher Schaberg. Awards include grants from The New York Foundation for the Arts, The Canada Council for the Arts, and residencies at Glenfiddich in Scotland and The Arctic Circle in Svalbard.
---
Past Residencies